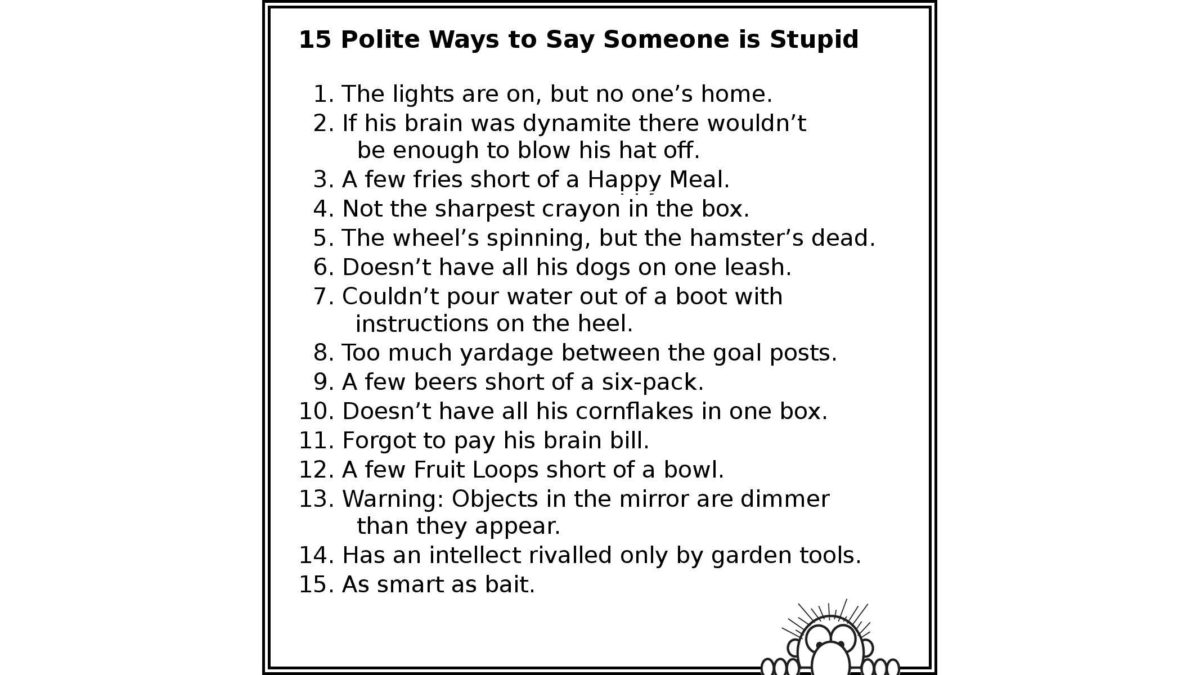 The lights are on, but no one's home.
If his brain was dynamite there wouldn't be enough to blow his hat off.
A few fries short of a Happy Meal.
Not the sharpest crayon in the box.
The wheel's spinning, but the hamster's dead.
Doesn't have all his dogs on one leash.
Couldn't pour water out of a boot with instructions on the heel.
Too much yardage between the goal posts.
A few beers short of a six-pack.
Doesn't have all his cornflakes in one box.
Forgot to pay his brain bill.
A few Fruit Loops short of a bowl.
Warning: Objects in the mirror are dimmer than they appear.
Has an intellect rivalled only by garden tools.
As smart as bait.