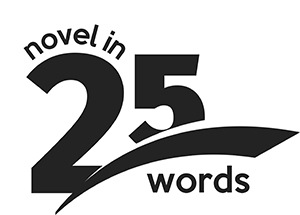 There's still time (just) to enter Bath Spa University's Novel in 25 Words competition. Entries close on at 23.59 on Friday 30 June (that's UK time so locals have an extra half-day.)
There's a couple of caveats. You can't be a published author – "someone with a track record of publications — books, stories published in magazines or elsewhere" or "employed in the field of creative writing", but there don't seem to be any geographical limitations.
The prize is £500 – an astonishing £20 (NZD$35) per word – plus your story will be recorded by the University's Chancellor, Jeremy Irons. Yes, that Jeremy Irons.
There's modest prizes for the two runners up too.
What are the judges looking for? There's a page about that. And a page of samples. Here's three: (The title isn't included in the word count.)
Love Birds, by Nancy Kay Clark
The length of his spotting scope attracted me. He said I had a great pair of binoculars. Heart aflutter, I blushed like a roseate spoonbill.
A Bird Told Me, by Conor Kiely
Colourful parrot for sale. Only one previous owner. Extremely good memory for conversations, names, and voices. Also invents conversations by itself. Genuine reason for sale.
Dreams vs Reality, by Ryan Lynch
My family lay dead on the living room rug.
I wake up.
I had that dream again…
The one where I didn't kill them.