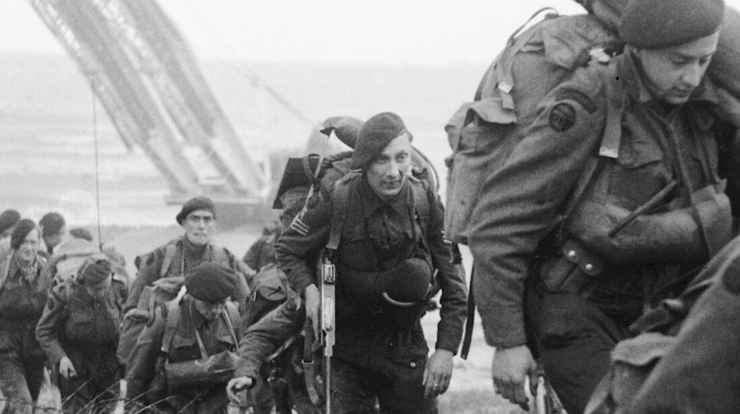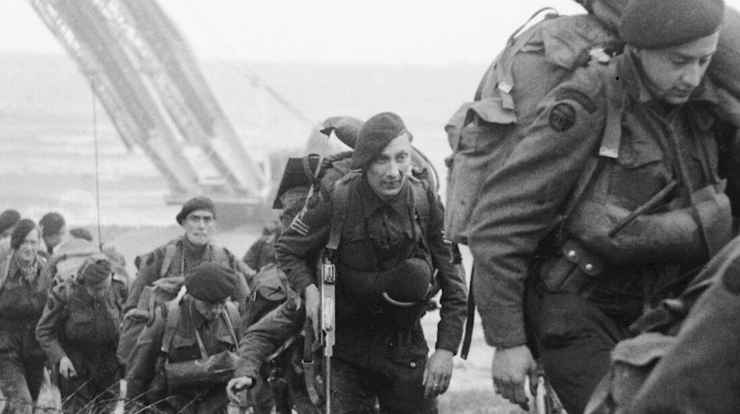 [June 6 2019]
Seventy-five years ago today, my father, aged just 23, took part in the D-Day landings that turned the tide of World War II. He rarely talked about the war, but fifteen years ago he shared his memories with Ewan Sargent of the Manawatu Evening Standard …
Royal Marine Commando Ted Palmer didn't think that he wouldn't come back when he set out to liberate Europe.

"Nobody did. No doubt we were a bit scared at what we would find once we landed, but you knew what you had to do.

"We set off in the early hours of the morning and could hear the racket going on over there. As we were moving out into the channel, the bombers were going over and plastering the beaches."

He remembers thinking that he'd never seen so many ship and boats on the ocean at one time.

They'd had a day of waiting in Southampton when the attack was postponed 24 hours and by D-Day were fed up and "itching to go".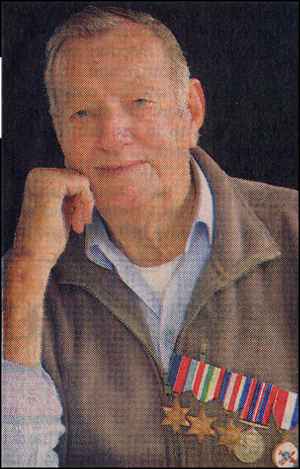 "It's hard to look back on now, 60 years ago. One doesn't like to keep dredging it up. There were bodies all over the place and we were fortunate we were on Sword beach, on the extreme left flank."

They waded ashore under machine-gun fire wearing berets, not helmets, and moved inland, where the fighting heated up.

"You worked your .303 bolt as quickly as you could, too. You had to be up and firing, bang bang bang, or you would be gone in no time. Some of those Germans were tough fighters. They were tough, all right."

He worked with another soldier, and as a pair they covered each other as they moved forward through the French countryside.

He realised the importance of the invasion.

"This was history in the making and if we didn't succeed, goodness knows what would have happened. It was the beginning of the end."