Joanne Harris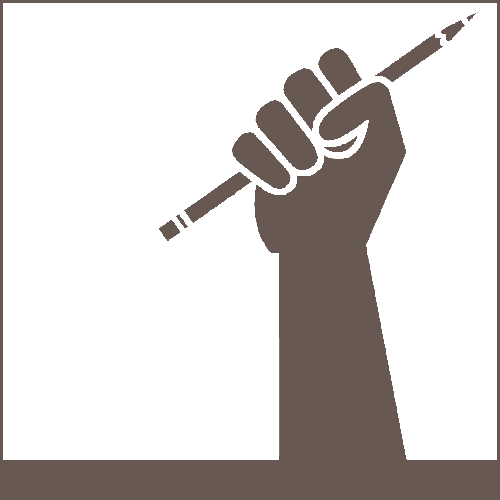 , recently withdrew from a writers' festival because of the organisers' unreasonable demands. At the Manchester Literature Festival last October, she expressed her concern at the unreasonable demands some readers were placing on writers:
"I've seen a growing number of sites and blogs enumerating what readers expect of writers. Requests for increased diversity, increased awareness of current issues, requests for time and attention, gratis copies of books for review, interviews and guest blog posts – or simply demands to work faster. Readers have numerous spaces in which to discuss author behaviour, to analyse their politics, lifestyle and beliefs – sometimes, in extreme cases, to urge other readers to boycott the work of those authors whose themes are seen as too controversial, or whose ideas do not coincide with their own. Authors are expected to respect these reader spaces, whatever the nature of the discussion. To comment on a bad review – or even to be seen to notice it – is to risk being labelled an 'author behaving badly'."
In response, she proposed a 12-point Writer's Manifesto:
I promise to be honest, unafraid and true; but most of all, to be true to myself – because trying to be true to anyone else is not only impossible, but the sign of a fearful writer.
I promise not to sell out – not even if you ask me to.
You may not always like what I write, but know that it has always been the best I could make it at the time.
Know too that sometimes I will challenge you and pull you out of your comfort zone, because this is how we learn and grow. I can't promise you'll always feel safe or at ease – but we'll be uneasy together.
I promise to follow my story wherever it leads me, even to the darkest of places.
I will not limit my audience to just one group or demographic. Stories are for everyone, and everyone is welcome here.
I will include people of all kinds in my stories, because people are infinitely fascinating and diverse.
I promise that I will never flinch from trying something different and new – even if the things I try are not always successful.
I will never let anyone else decide what I should write, or how – not the market, my publishers, my agent, or even you, the reader. And though you sometimes try to tell me otherwise, I don't think you really want me to.
I promise not to be aloof whenever you reach out to me – be that on social media or outside, in the real world. But remember that I'm human too – and some days I'm impatient, or tired, or sometimes I just run out of time.
I promise never to forget what I owe my readers. Without you, I'm just words on a page. Together, we make a dialogue.
But ultimately, you have the choice whether or not to follow me. I will open the door for you. But I will never blame you if you choose not to walk through it.
It seems reasonable to me. What do you think?