I discovered that rejections are not altogether a bad thing. They teach a writer to rely on his own judgement and to say in his heart of hearts, "To hell with you."

— John Updike

from "Feeling Rejected? Join Updike, Mailer, Oates…" by Barbara Bauer and Robert F. Moss, New York Times (21 July 1985). Source.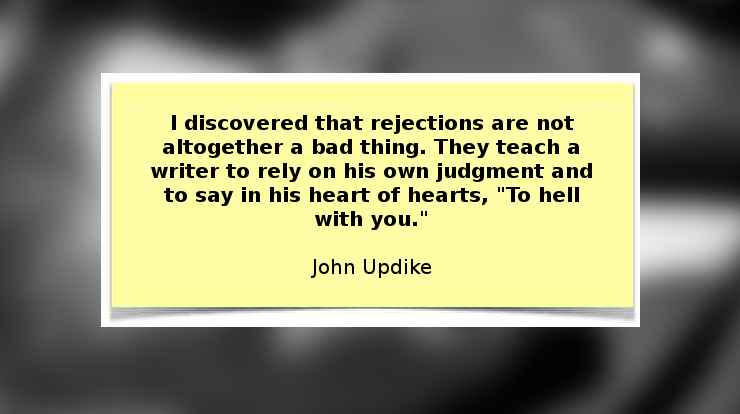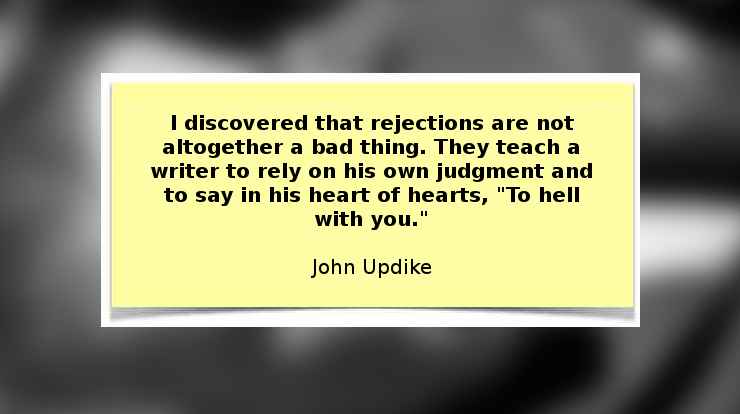 John Updike (1932–2009) is one of only three writers to win the Pulitzer Prize for Fiction more than once. Writing, on average, a book a year, he published more than twenty novels. He was also a prolific short-story writer and also wrote poetry, literary criticism and children's books.
---