Do you really think publishers have authors' best interests at heart?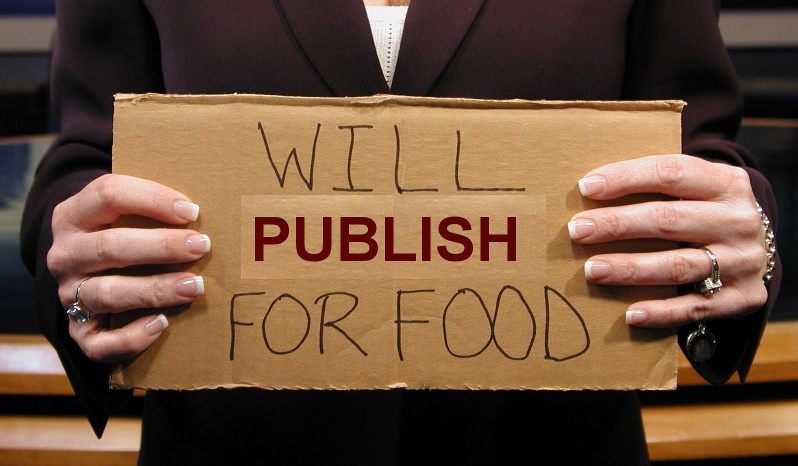 Most writers don't make a lot of money. Forget the James Pattersons, Lee Childs and J K Rowlings. They're outliers; the exceptions. 99% of writers only make a pittance from their work and are dependant on daytime jobs or grants or university tenures in order to be able to afford to write. So when you hear of a Big Five publishing house deliberately setting out to rip off its authors, paying them only a few cents per book sold, it's sickening.
Back in 2012, Ann Voss Peterson wrote a guest blog for Joe Konrath. Author of 25 books for Harlequin, with copies in all the book stores, an office overflowing with foreign editions from countries she'd never visited, and around three million books in print, Peterson couldn't afford to write for them any more.
"Let me share with you the numbers of a book I wrote that was first published in January, 2002, still one of my favourites. My life-to-date statement says this book has sold 179,057 copies so far, and it has earned $20,375.22. That means the average I've earned is a whopping 11 cents per copy."
It seems that Harlequin leased authors' ebook rights to a company it also owned, effectively reducing their royalties from 50% to 3% for contracts signed between 1990 and 2004.
Here's Peterson's original breakdown:
This is how the numbers break down when Retailer X lists the ebook for $4.00 (doesn't matter what they sell it for).

Retailer – $2.00 (any discounts are taken from this amount)
Harlequin's related licensee – $1.88
Harlequin – $.06
Author – $.06

So Harlequin makes a total of 1.94, and I make .06.
A few months after her blog posting, three Harlequin authors filed a class-action lawsuit against the company, and four years on, Harlequin — now owned by HarperCollins — settled out of court to the tune of US$4.1 million.
Not that the company admits any wrongdoing, of course:
"The Settlement does not mean that any law was broken or that Defendants did anything wrong. By settling, Defendants are not admitting any wrongdoing or liability. Defendants continue to deny all legal claims in this case. Plaintiffs and their lawyers believe the Settlement is in the best interests of all class members."
In her original post, Peterson said she loved writing for Harlequin:
"I had four editors during that time, and all of them were great to work with. The senior editor [had] a strong vision for the line … and Harlequin throws the best parties in all of publishing, hands down."
All of which brings to mind a line from the classic 1975 film Dog Day Afternoon. Trapped in a bank by the cops during a bungled robbery attempt, Al Pacino's character, Sonny Wortzik, is offered unconscionable surrender terms by Sergeant Moretti:
Wortzik: Kiss me, man.
Moretti: What?
Wortzik: Kiss me. When I'm being fucked, I like to get kissed …