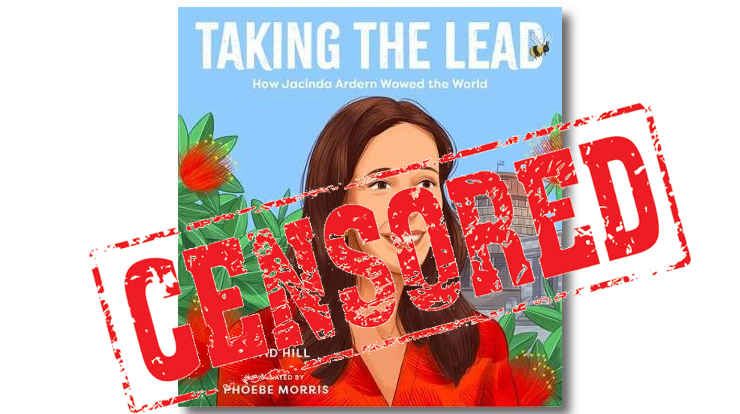 When local author David Hill penned a children's book about Jacinda Ardern, he had no idea it would be censored by the Chinese Communist Party. But that is essentially what happened.
The picture book, called Taking the Lead – How Jacinda Ardern Wowed the World, is written by David Hill and illustrated by Phoebe Morris, and was published a few months ago by Penguin Random NZ. Writing about the experience in the Spring 2020 issue of NZ Author, Hill recounts how "it nearly didn't appear at all, because of censorship from a foreign power."
Part of the text noted how the Prime Minister's actions after the Christchurch mosque shootings had drawn praise from prominent international figures such as the Dalai Lama. No, no, no, said the Hong Kong-based printer:
Any approving mention of the Dalai Lama, or of Tibet, [or] Taiwan … and they would be fined and possibly shut down. Yes, even for a book aimed at overseas publication only.
At the eleventh hour, the publishers tried to find a less censorious place to have it printed but without success. They were booked up months ahead. So the Dalai Lama had to go.
We felt angry … for obvious reasons: a foreign government infringing on our free speech; a sense of being bullied; an awareness we'd compromised, even caved in.
Since the book was printed, Beijing's iron fist has really come down on Hong Kong, with China forcing a wide-ranging and repressive new security law on the territory. How wide-ranging? The BBC News website notes:
The law will also apply to non-permanent residents and people "from outside [Hong Kong]… who are not permanent residents of Hong Kong".
That would seem to be all of us!