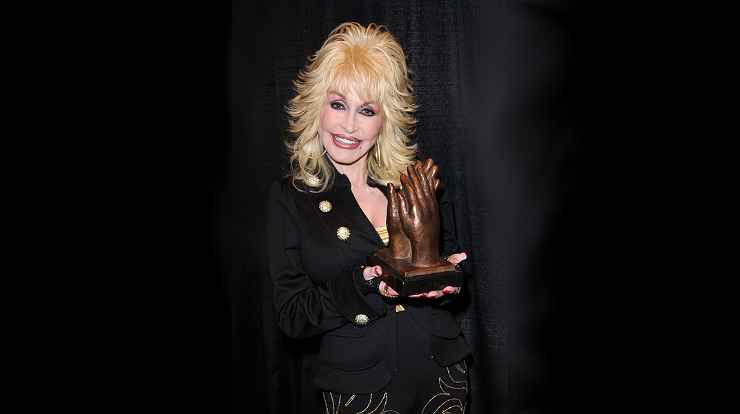 Despite her public persona, Dolly Parton is a savvy business-person, which probably explains a music career that's now well into its sixth decade.
The way I see it, if you want the rainbow, you gotta put up with the rain.
There's a story that after she penned the song "I Will Always Love You" in 1974, Elvis Presley was keen to record it. But Presley's manager, the wily 'Colonel' Tom Parker, said it was standard practice for songwriters to sign over half the publishing royalties to The King. That's half the royalties, forever, irrespective of who later recorded it. Parton refused, had a hit with it herself, and 18 years later, after Whitney Houston's version of the song shot up the charts as part of the soundtrack to The Bodyguard, Parton reckoned those royalties alone were enough to buy Graceland – if she'd wanted to.
I'm not offended by all the dumb blonde jokes because I know I'm not dumb… and I also know that I'm not blonde.
This business sense is almost certainly why, a couple of months ago, Parton signed a combined book and audio book deal with independent publishers Chronicle Books and Recorded Books instead of a big-name, big-money publisher like Penguin Random House or HarperCollins. The Big Five publishers have been gobbling up author's rights like PacMan over the last few years (I've even had a brush with them myself), and now all – like 'Colonel' Tom Parker – insist on a 50% slice of any audio book rights. Forever.
You'd be surprised how much it costs to look this cheap!
According to insiders, Parton went for what appears to be a lesser deal because, "no major publishers are willing to part with audio rights, [and] Dolly wanted a term license that could revert [back to her] in 10 years."
I'm not intimidated by how people perceive me.
Photo Credit: Curtis Hilbun [CC BY 3.0], via Wikimedia Commons