I have been successful probably because I have always realized that I knew nothing about writing and have merely tried to tell an interesting story entertainingly.

Edgar Rice Burroughs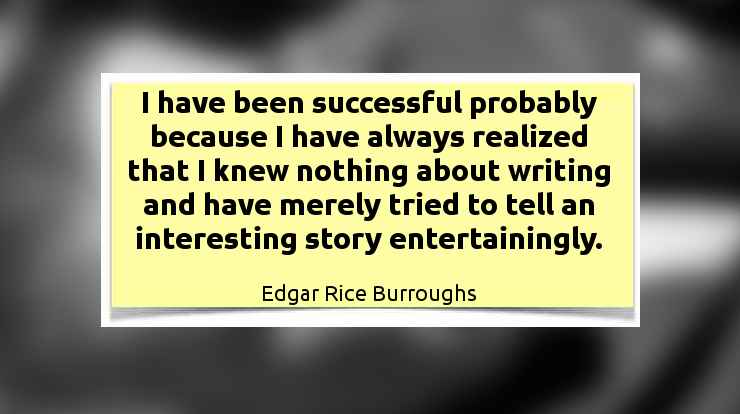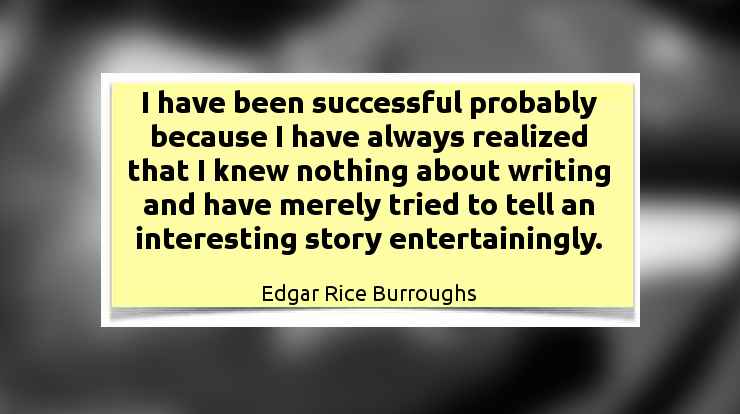 Author of almost 80 novels, Edgar Rice Burroughs (1875-1950) is best known for his creation of Tarzan of the Apes, first published in 1912. The book spawned 27 Tarzan movies, and at the time of his death in 1950 he had earned over US$2 million in royalties from the movies.
Although he wrote 22 Tarzan novels – another four were published posthumously, one as recently as 1995 – he is also known for his science fiction novels, particularly those involving the hollow-Earth world of Pellucidar, and of heroic Mars adventurer John Carter.
Burroughs was working as a pencil-sharpener wholesaler when he discovered pulp-fiction magazines. In 1929, he recalled thinking that:
…if people were paid for writing rot such as I read in some of those magazines, that I could write stories just as rotten. As a matter of fact, although I had never written a story, I knew absolutely that I could write stories just as entertaining and probably a whole lot more so than any I chanced to read in those magazines.

How I Wrote the Tarzan Books, Edgar Rice Burroughs
Burroughs has a crater named after him on Mars, and the neighbourhood of his ranch in the San Fernando valley in California is now called Tarzana in his honour.