My mother died seven years ago today, barely a month after my father. Here's the eulogy I read out at her funeral. It is, very briefly, her story …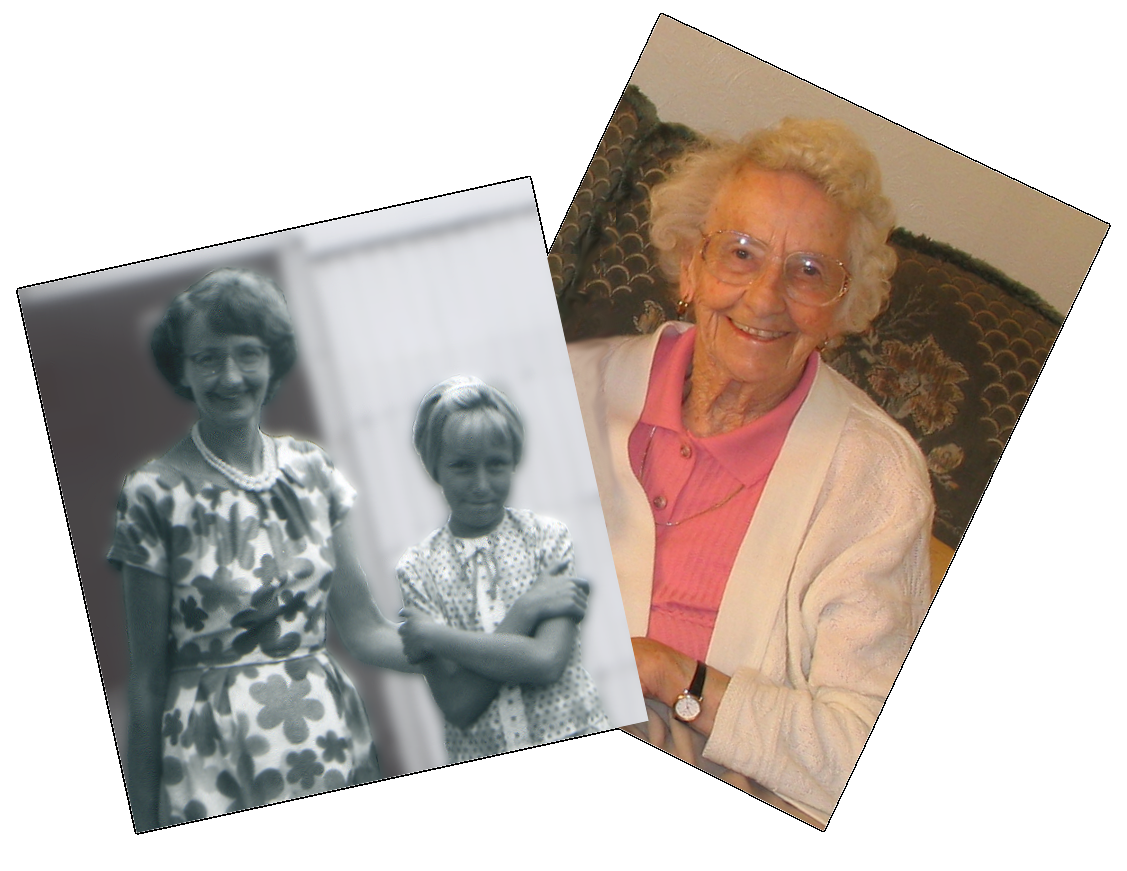 Mum was born in Stratford – not the Stratford of Shakespeare, but Stratford in east London – in Queen Charlotte's hospital on the 28th of January, 1921. The daughter of Arthur Edward Dodd and Agnes Elizabeth McAuley, she was named after her mother's favourite sister, Rose. An ironic choice as it turned out …
Her mother, Agnes, had fallen against an iron fender at the age of seven, and as a result suffered with epilepsy that recurred every seven years. It recurred again when she was 28 and killed her. Mum was two years old.
Her father remarried, but his new wife, Daisy, couldn't abide children so Mum was passed to the care of her Aunt Rose and Uncle Sid, a childless couple who raised her as their own.
Though she was an only child, she always had plenty of friends, she said, and was never lonely. She got a good education – learned science, French and algebra – and was always top or second-to-top of her class. Above all though, she was a word person. She had such a retentive memory that only a few months before her death she recited almost the whole of The Pied Piper of Hamelin to me – a poem of over 300 lines that she'd learned as a child.
She left school at the age of 14 – much to her regret – and went to work in a drapers. She lasted a week. When they kept her till 10 o'clock on the Saturday night, her uncle collected her and told them, "She'll not be coming back here!"
Instead she got a job in the printing department of Harrod's and Sons in Ilford – a job she loved – and she stayed there till the outbreak of war in 1939.
Her best friend from school, Marge Huckle, worked in London. Two or three times a week they would meet up after work and Mum recalled how they'd stand happily in the street, chatting, while shrapnel from German bombing raids fell around them. "We were young," she said. "We didn't seem to worry about that sort of thing."
Mum and Marge applied to join the Air Force, but were both turned down on medical grounds. They were both short-sighted, but neither of them had realised it because if one of them couldn't see a bus coming, neither could the other. Instead they joined the Army. "The Army," Mum reckoned, "would take anyone who was off the chill."
She and Marge were sent to Blackdown in Hampshire to a pre-officer cadet training unit where – over the course of six weeks – potential officers were weeded out and sent on to Sandhurst Military Academy five miles down the road. There she made another lifelong friend, Peggy.
Mum joined up when she was 19 and served for six years. "We had a wonderful time," she told me. "Considering there was a war on."
The war seems to have left the three friends with a taste for adventure because – in 1948 – Peggy, Marge and Mum emigrated to New Zealand, landing in Dunedin. It was there that Marge met her future husband, Harry, and Mum met a bloke called Ted – eleven days her junior – who'd grown up half a mile from where she lived in London.
They were married in 1954. It was a close call. Mum was working in Napier and planning to head on to Australia when Dad's letter proposing marriage arrived.
Mum apparently started going deaf from an early age, but it wasn't picked up till she was in her thirties. As her hearing declined she taught herself – quite unconsciously – to lip-read. In later life, her hearing loss was 100% in one ear and 90% in the other, but many people never realised the extent of her loss because of her uncanny ability to pick out words – even from whispered conversations on the other side of the room.
She rarely let her deafness get her down though. She had a cheerful disposition right up to the end and loved a good joke – especially if it was slightly off-colour.
Mum loved animals. That's why we've asked for donations to the SPCA in lieu of flowers. Every week she'd buy an extra loaf of bread just for the birds, leading Dad to jokingly complain, "You feed them better than you feed me!"
In spite of a Catholic upbringing, Mum was an atheist. On the subject of an afterlife, she wouldn't give you tuppence for Heaven, angels and all the rest. If she had to spend eternity anywhere, she reckoned, she was off to the Happy Hunting Ground where she could spend it with the animals. I can see her now feeding vast flocks of birds, herds of antelope, wildebeest and giraffes, cats and dogs of every description. "Oh look at them," she'll go. "I thought they were hungry!" while a gruff voice behind her mutters, "You feed them better than you feed me!"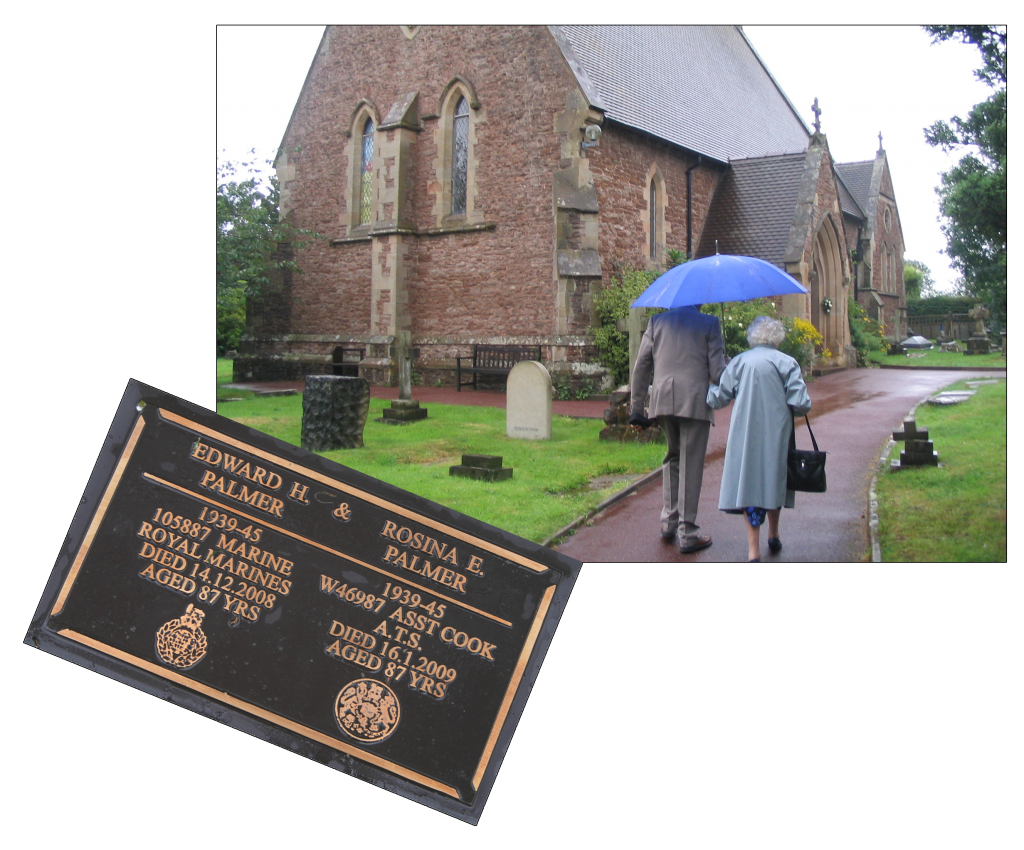 Geoff Palmer
January 2009